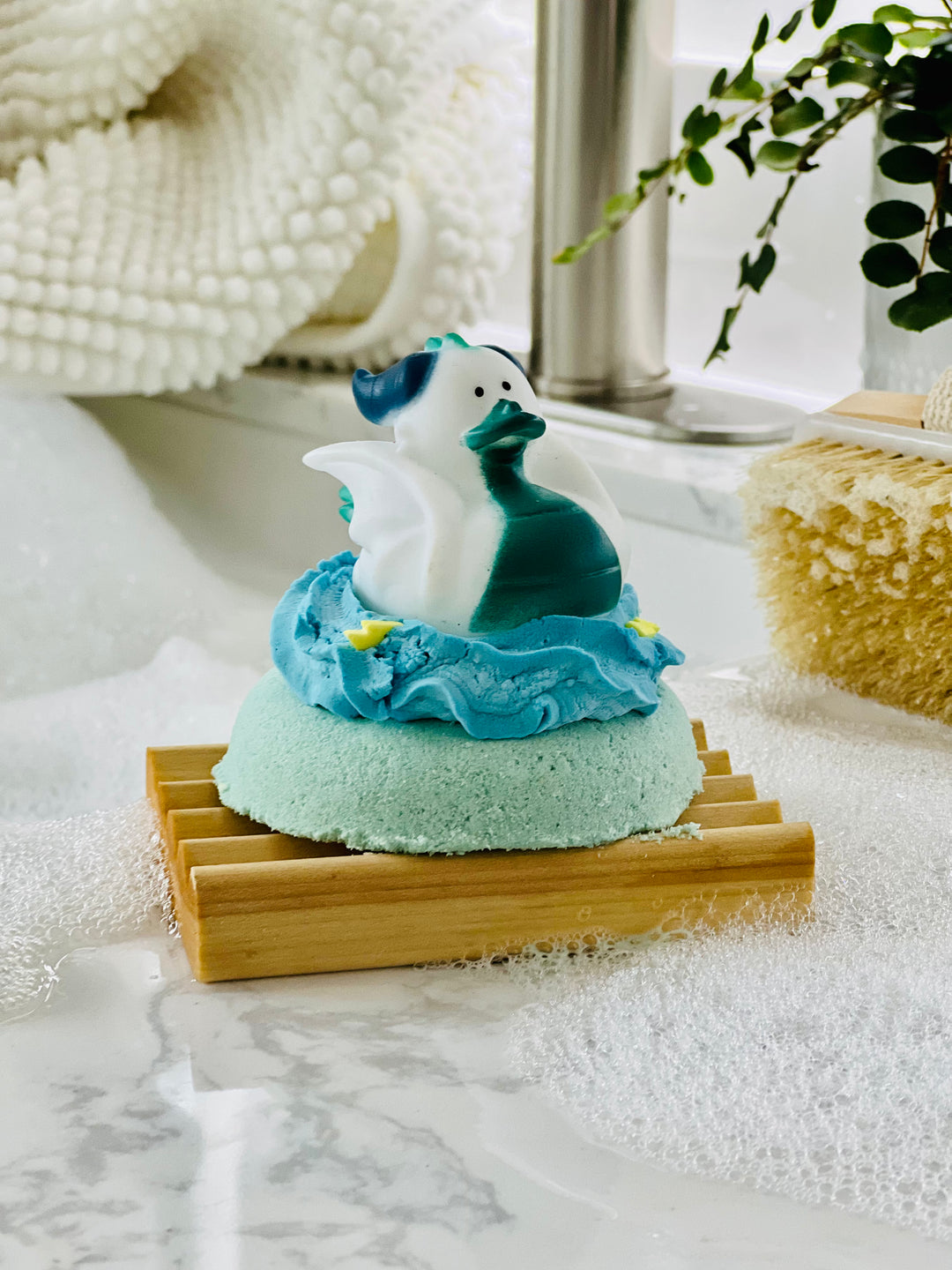 Element Dragon, Bubble Truffle
---
Earth! Wind! Fire! - all just need a little water and will make magical bath dragons come to life! 
4 collectable element dragons - chosen at random
Bubble Truffle bath bombs are made of bath bomb and solid bubble bath on top that you can run directly under the water and even smoosh into bubble dough. *COLORS MAY VARY! - EACH IS HANDMADE
How to use: Unwrap and run directly under flowing water or drop into a bath.
Ingredients: Love, Sodium Bicarbonate, Citric Acid, Kaolin Clay,Magnesium Sulfate (Epsom Salt), Coconut Oil, Arrowroot, Mica Minerals, Polysorbate 80, Castile Soap, Sodium Lauryl Sulfoacetate (coconut based), Lemongrass Essential Oil, Orange Essential Oil, Lemon Essential Oil, Toy