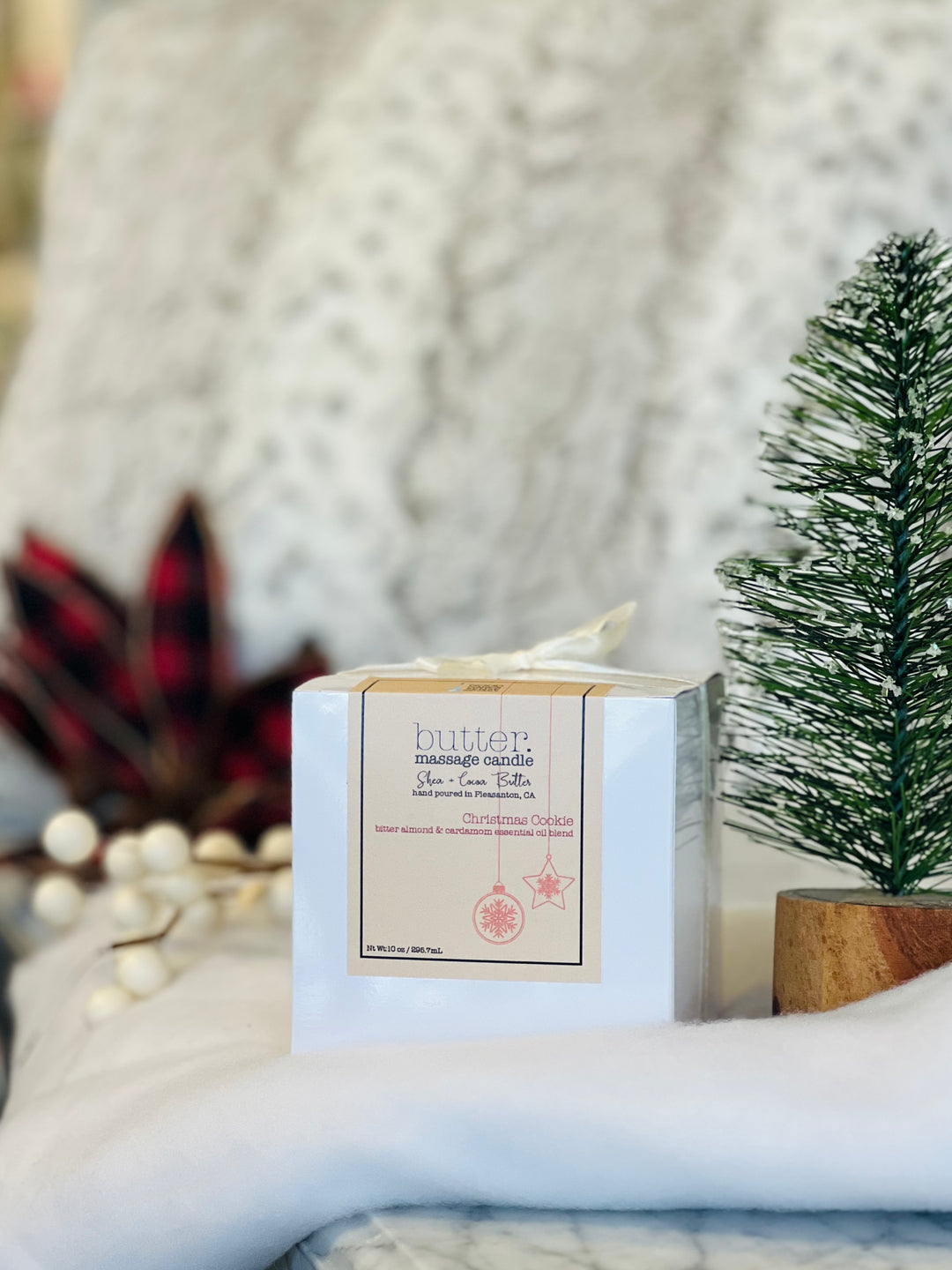 Christmas Cookie Butter Massage Oil Candle
Regular price
$39.99
Sale price
$38.99
Save $1.00
/
---
We are so excited for this holiday featured scent combo newly crafted by our maker this year! Christmas Cookie is a sweet and warm with Bitter Almond oils that give a cherry-like scent with warm cardamom, clove, orange and fennel seed!
Enjoy this crackle wick candle and when you're ready, blow out the candle and pour softens oils onto skin - always follow candle instructions!
This hand poured massage oil candle is made primarily with shea butter, cocoa butter, beeswax, coconut wax. Perfect to silken skin and use as a massage oil or deep moisture body butter!