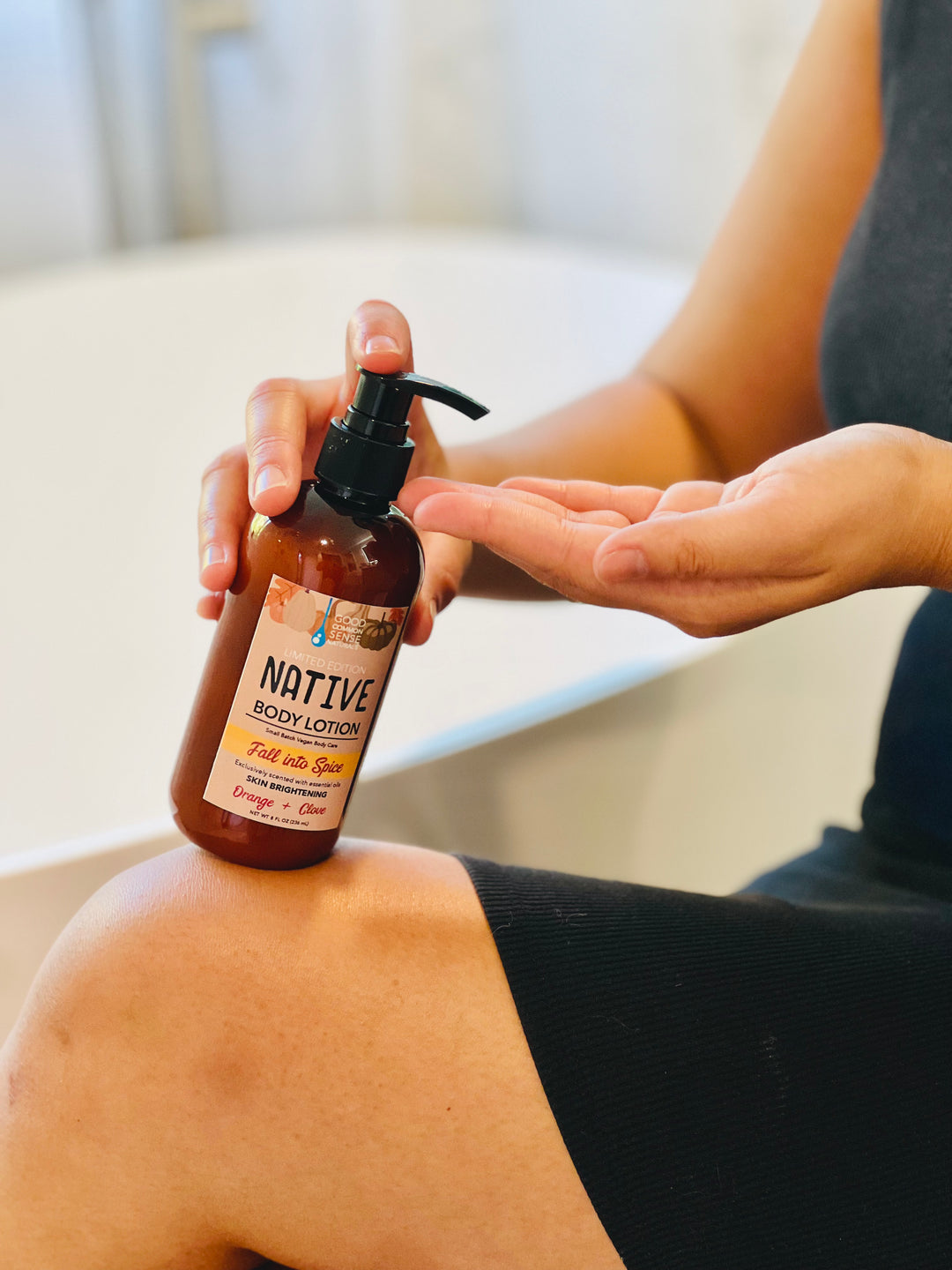 Native Fall Into Spice
Regular price
$18.99
Sale price
$15.99
Save $3.00
/
---
Limited Edition! Its sweet! It's spicy!.. And Incredibly moisturizing.
Fall into Spice Native Body lotion is made in small batches and with the yummiest (Yes, that is our professional opinion) of essential oils.
Nature's tip: Cinnamon and Clove essential oils are powerful antibacterial oils* Using this essential oil naturally increases blood flow and keeps skin clean!
INGREDIENTS:
Distilled Water, Safflower Oil, Sunflower Oil, Fractionated Coconut Oil, Glycerin, Cetearyl Alcohol, Polysorbate 60, Stearic Acid, Orange Essential oil, Cardamom Essential oil, Clove Essential Oil, Ginger Essential Oil, Nutmeg Essential Oil, Vanilla Absolute, Phenoxyethanol*, Caprylyl Glycol*, Sorbic Acid*, Vitamin E. (*Botanical Based Preservative)