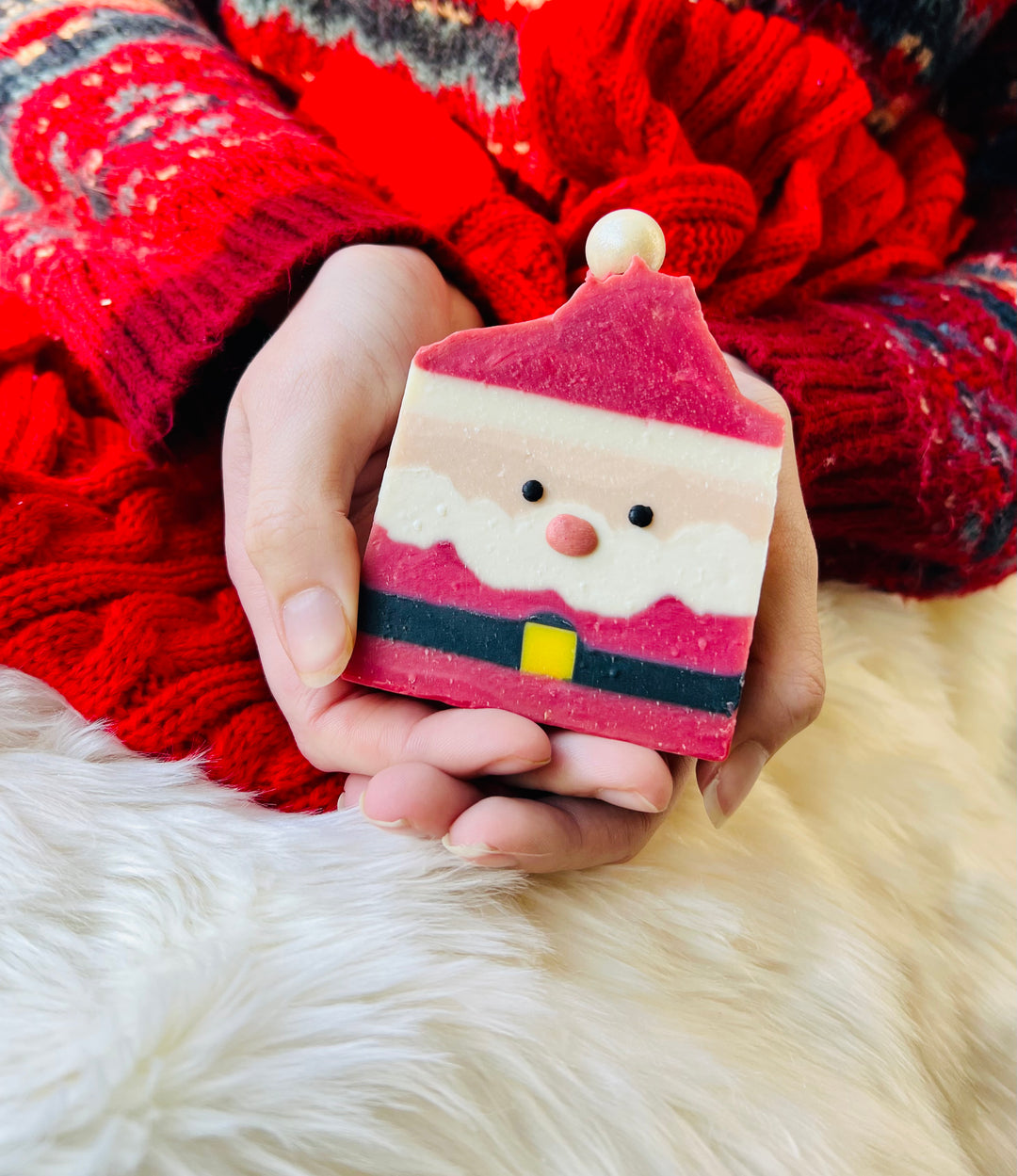 Santa is Coming Bar Soap
---
Welcome back our most popular Christmas bar soap! This soap sold out before we even hit December last year, so grab yours as soon as you can!
Each layer is lovingly poured to make this holiday icon even more magical. The sweet vanilla and spiced nutmeg essential oils are a major highlight for this soap, that is sure to have you asking for more!
INGREDIENTS: Olive Oil, Coconut Oil, Palm Oil, Castor Oil, Water, Sodium Hydroxide, Orange Essential Oil, Fir Needle Essential Oil,Ginger Essential Oil, Vanilla Absolute, Mineral Mica.