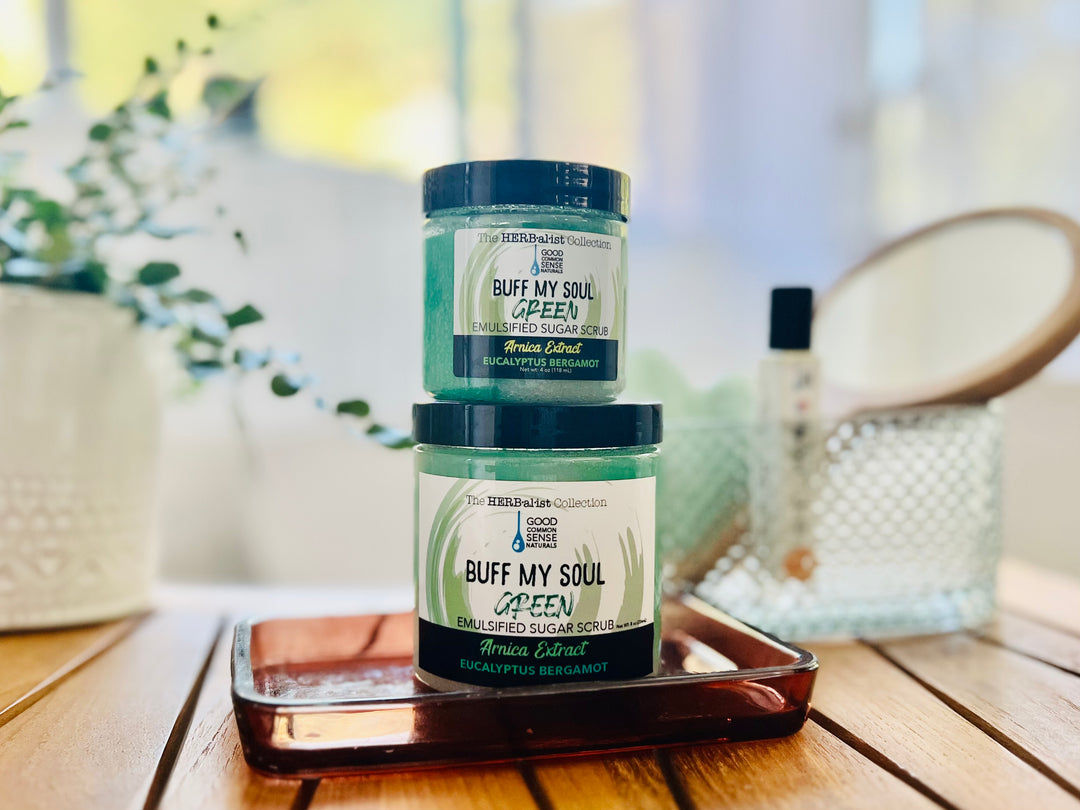 Buff My Soul Green
---
NEW! Eucalyptus + Bergamot Emulsified Sugar Scrub with Arnica Extract
Buff away dry skin and leave your body silky smooth with our emulsified sugar scrub. Eucalyptus and Bergamot essential oils lift up your spirits and rejuvenate your skin. Now with added Arnica extract which is great for healing, soothing aches, and reducing inflammation. This scrub is a natural antibacterial great for tired hands and feet!
What is an emulsified sugar scrub? Basically Lotion + Sugar + Oils = Smooth Beautiful Skin. When you apply this scrub and combine with water the mixture emulsifies acting like a creamy exfoliating lotion!
INGREDIENTS: 
Organic Cane Sugar, Coconut Oil, Sunflower Oil, Safflower Oil, Cetearyl Alcohol, Polysorbate 60, , Eucalyptus Essential Oil, Bergamot Essential Oil, Lemon Essential Oil, Spirulina, Arnica Extract, Moringa leaf, Mineral Mica, Vitamin E.