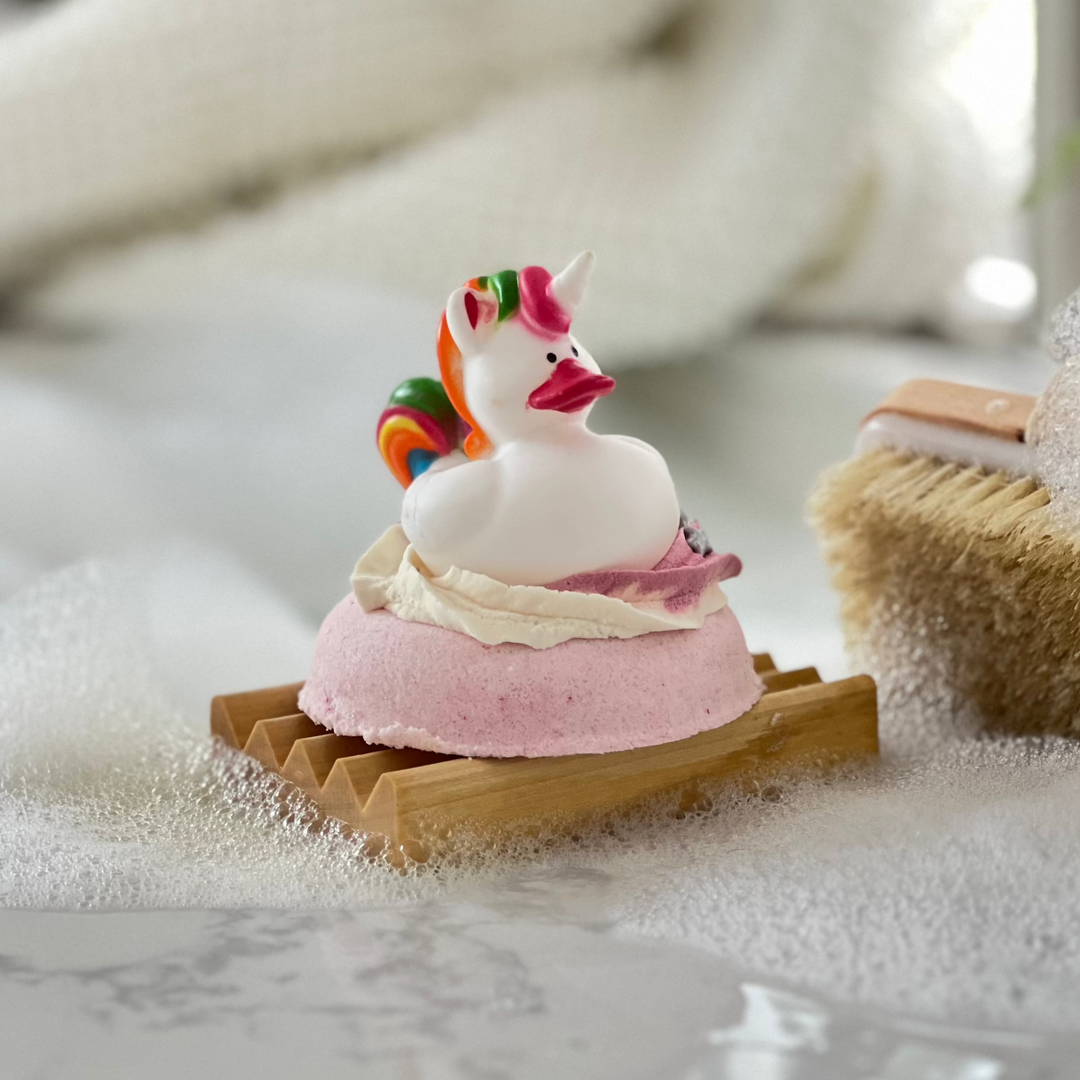 Dave The Unicorn Duckie, Bubble Truffle
---
Meet Dave.. he's unique.
Each Dave has a little personality from tilt of his head or the shape of his eyes you'll find that even though they all have the same name, not one is identical. Adopt a Dave!
Bubble Truffles are amazing! Bottom is a bubbly bath bomb and frosting is actually solid bubble bath! Keep Dave as a tub friend or add to your Duckie collection.
How to use: Unwrap and run directly under flowing water or drop into a bath.
Ingredients: Love, Sodium Bicarbonate, Citric Acid, Kaolin Clay,Magnesium Sulfate (Epsom Salt), Coconut Oil, Arrowroot, Mica Minerals, Polysorbate 80, Castile Soap, Sodium Lauryl Sulfoacetate (coconut based), Lemongrass Essential Oil, Orange Essential Oil, Lemon Essential Oil, Toy